Archive for August, 2008

We start our discussion with a brief look at what Haskell is and how a pure functional language is different from non-pure languages. We then look at the basic building blocks and the philosophy of the language, discussing concepts such as the lambda calculus, closures, currying, immutability, lazy evaluation, memoization, and the role of data types in functional languages. A significant part of the discussion is then spent on the management of side effects in a pure language – in other words, the importance of monads. We conclude the episode with a look at Haskell's importance and community today.
This episode is a discussion with Andrew Watson, Technical Director of the Object Management Group.
The episode is structured into five parts. We start with the history of the OMG and its early work. Then we look at the set of standards it has been (or is currently) working on. Next is a discussion of the standardization process used by the OMG, including the much-debated topic of compliance testing. We then look at OMG's relationship to other standards bodies (W3C, OASIS). Finally Andrew and I briefly discuss our common passion, gliding 🙂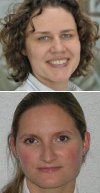 This episode is a systematic introduction to Aspect Oriented Programming (in contrast to the interview with Gregor Kiczales). We discuss the fundamentals of AOP, define many of the relevant terms and also look at how and where AOP is used in practice, as well as at some current research trends.