Archive for November, 2009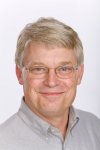 This episode is a conversation with "Uncle Bob" Bob Martin about agile software development and software craftsmanship specifically. We talk about the history of the term, the reasons for coming up with it some of the practices and the relationship to other agile approaches. We conclude our discussion with an outlook on some of todays new and hyped programming languages.
Michael discusses with his guest Chuck Connell the differences between software engineering and computer science. What makes software engineering so unpredictable, with so few formal results? And how can we advance the field of software engineering without these results?

Dave explains why reading source code is at least as important a skill as writing source code. He shares approaches for how to get to grips with unknown and undocumented source code even if it is non-trivial in size. He finishes with advice for how to get started reading code.